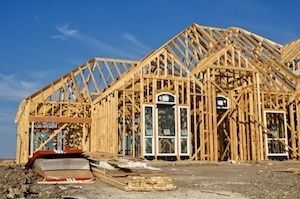 NEW CONSTRUCTION
Building a new home is often the best way to get the most bang for your buck. JW Rigney Construction has extensive experience with new construction and you can rest assured that your project will meet the highest quality standards.

EMPTY LOT
Many builders have not had experience building on an empty lot and may not have the expertise necessary to ensure that your lot is graded properly and has a solid foundation. JW Rigney Construction has the experience necessary to ensure that your home is properly situated on a site with adequate drainage and a foundation that can withstand the ravages of time. Our builders can take your home from permitting, all the way to handing you the keys, so that you can rest easy, knowing you home is in qualified hands.

TEAR DOWN
Often new construction is achieved by tearing down an existing structure to make new for a new home. JW Rigney Construction can manage this process for you and can ensure that the process is handled quickly, efficiently, and that the existing elements are disposed and recycled properly. Once the tear down is completed, our builders can complete your home from foundation and framing to finishes and final move-in permits. You can rely on JW Rigney Construction to manage the process from beginning to end.