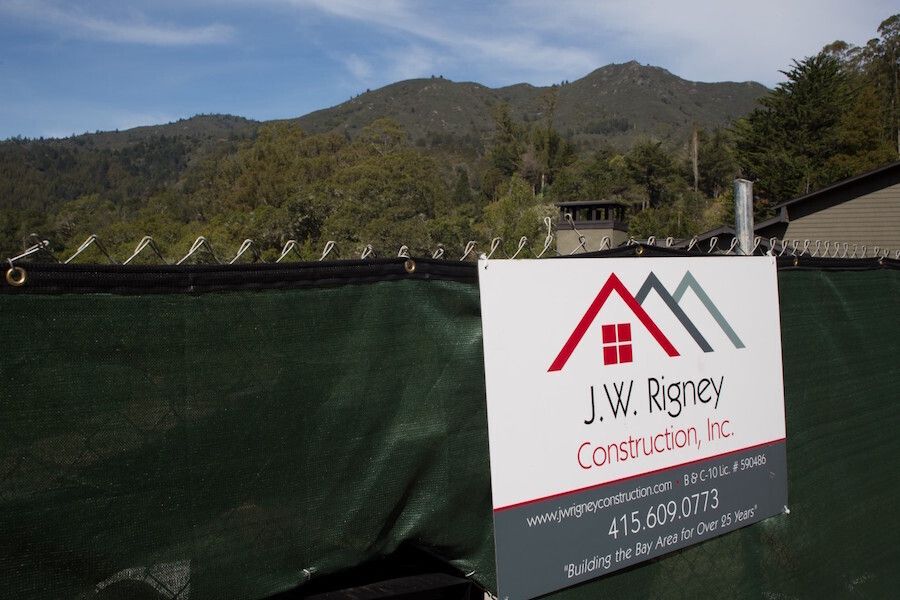 MILL VALLEY NEW HOME
Project: Mill Valley New Home
Date: 2018
Location: Mill Valley, CA

This project was begun in May of 2016. The homeowners had originally hired another contractor who laid a foundation. However the project was not finished. JW Rigney was hired to take over and complete the project.
This project is on a vertical lot in Mill Valley and involves a multi-story home going down a hillside. The photos you see here show our crew taking over where the original contractor left off. There was a lot of mess to clean up and some errors to correct. The project is now on its way to completion and the home owners have a beautiful home to look forward to.